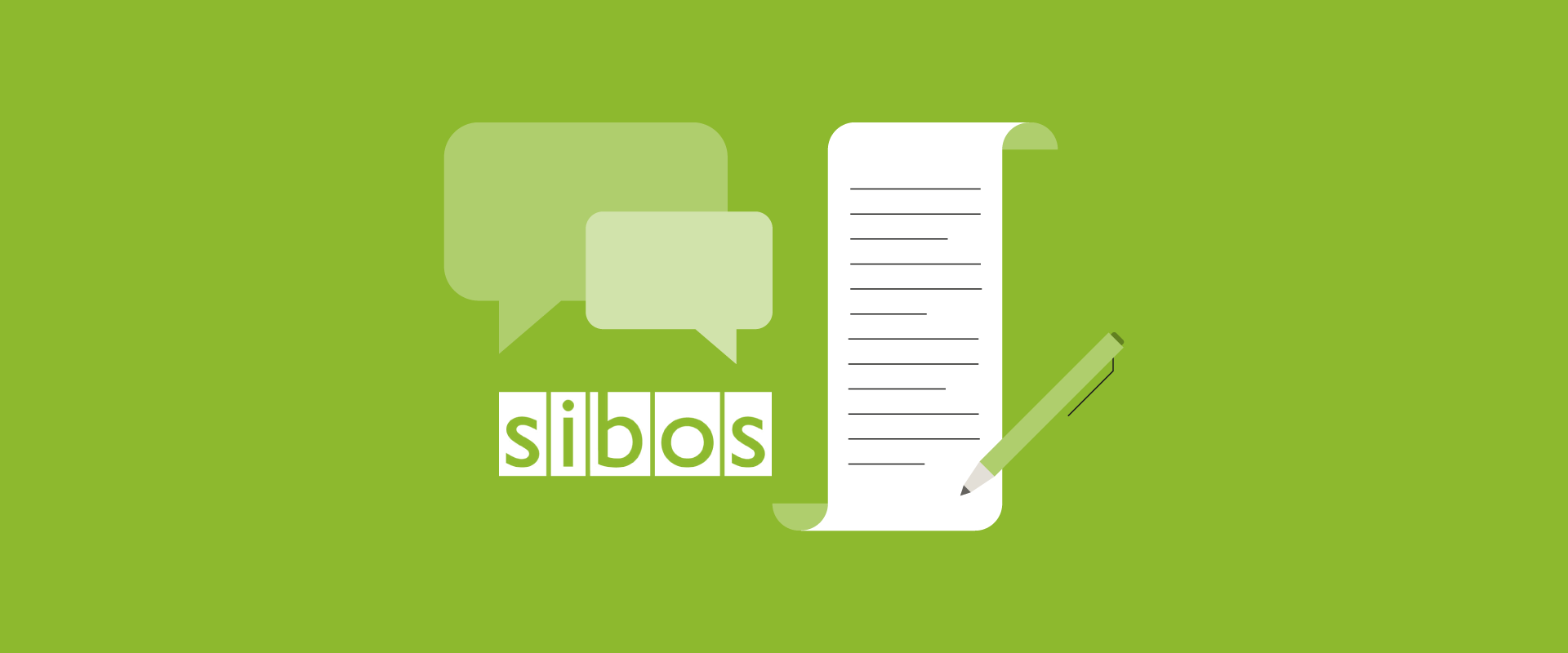 Frictionless future of payments
The daily digest from Sibos: Day two
September 1, 2019 | By Hayden Harrison
Our roaming reporter documents the headlines and discussions from Sibos. On the agenda for Tuesday 23 September: a human-centric approach to product and service design, Mastercard's Paolo Pelizolli debates Cloud technology, and the global real-time payments landscape.
 
Keynote: Payments – The human face of technology
DISCOVER STAGE, 09:00–09:15 
Today's focus is exploring the human element. Praveena Rai, Chief Operating Officer for the National Payments Corporation of India, kicked things off with a keynote that considered how we can innovate better and differentiate on customer experience in an increasingly commoditised market.
Her presentation featured ethnography research films of consumers of payments technology in India. "By designing our products and solutions with a specific audience in mind, they're altogether more useable — and we'll find the segments overlap. "[It's about] the people element… on the consumer side and the merchant side." We're all human after all.
 
Panel: The Cloud debate: On-premise is dead — long live on-premise?
CONFERENCE ROOM 3, 10:00–10:45
Cloud computing is driving both the digital transformation of banks and financial services, but it's a topic that's hotly debated: Which is better – private, public, hybrid or none at all? What are the pros and cons of the Cloud relative to on-premise?
The Sibos panel featured Mastercard's own Paolo Pelizolli, Executive Vice President Operations and Technology, Real-Time Payments, alongside Hari Moorthy, Global Head of Transaction Banking at Goldman Sachs; Saket Sharma, Chief Information Officer for BNY Mellon Treasury Services, and Thomas Zschach, Chief Information Officer at CLS. It was chaired by Dave Dadoun, Head of Legal and Regulatory in the Financial Services Industry Team at Microsoft.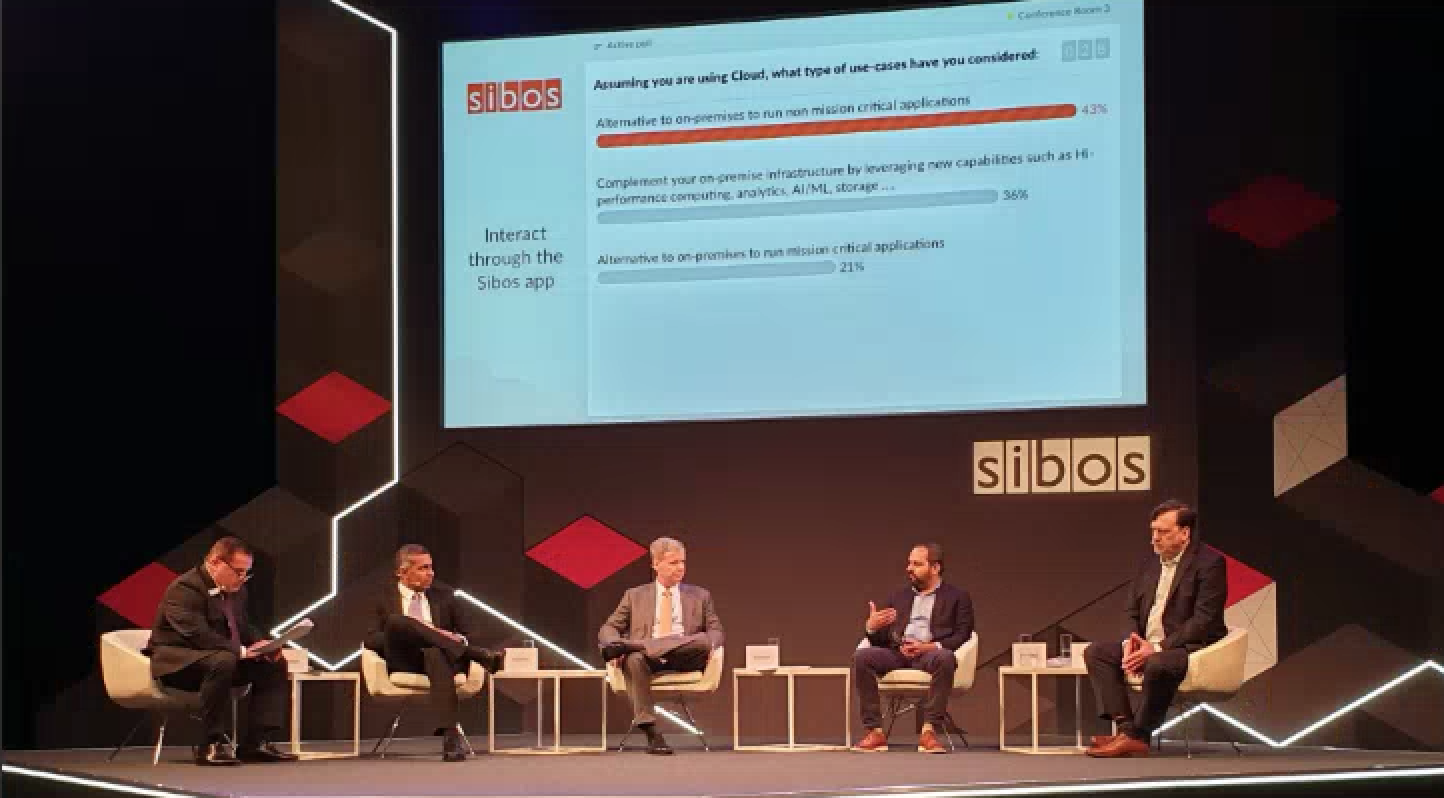 A live survey of the audience revealed that ~43 percent are 'already on it', with a third playing catch up when it came to their businesses' implementation of the Cloud. Of those who are on the Cloud, ~43 percent use it to complement their on-premise infrastructure by leveraging new capabilities, while a fifth percent use it to run mission critical applications. Dadoun asked the panellists: How fast are you moving to the Cloud?
Hari Moorthy of Goldman Sachs: "We're building a 24/7 business globally; it's unsustainable to build on-premise in every location." His organisation is partnering with Cloud service providers, like Microsoft, to undertake a phased migration. Thomas Zschach of CLS added that partnering with a Cloud platform provider is a realistic approach. "The resources, depth of skills, the maturity of the platform is hard to match."
Saket Sharma of BNY Mellon said his company started on the journey to the Cloud about three or four years ago. "We could see the agility, scale and value you can create for your customers — that's the most important part." And Mastercard's Paolo Pelizolli offered his perspective: it can be cost-prohibitive to operate globally without employing cloud technology. When you operate the cloud, you pay for what you use, "rather than 'build the church for Easter Sunday." "And the Cloud gives us a lot of flexibility, which allows us to innovate faster than before on traditional infrastructure builds."
So, what do organisations need to consider when moving to the Cloud? Sharma counselled a considered approach: "You have to take a step back and consider what you can move quickly versus what you'll need to re-architect or re-engineer." BNY Mellon conducted extensive testing in a private cloud before moving to a public cloud. "If you just migrate your assets as-is, you're not going to reap the benefits." 
Mastercard is adopting a hybrid approach to alleviate potential challenges associated with data sovereignty. The first phase regulation, explained Pelizolli, was to specify that data centres exist on-soil. We're now experiencing a second, where countries are starting to form alliances. "One example is the P27 Nordic Payment Platform [owned by Danske Bank, Handelsbanken, Nordea, OP Financial Group, SEB and Swedbank], which has entered into a regional alliance."
Trust featured heavily in the discussion around regulation, governance and risk. Saket: "One of our biggest assets is our client's trust; protecting their assets is our utmost priority." Maintaining that trust means taking a thoughtful approach to migration and knowing when to pull back. "We have to be careful we don't go up the innovation curve and off the innovation cliff," chimed Pelizolli. Lately, he's been as interested in alternative vendors that offer similar capability for on-premises environments.
"We have to be careful we don't go up the innovation curve and off the innovation cliff."
The conversation briefly turned to multi-vendor strategies. The panel weighed it between them: "You can't put all your eggs in one basket," warned Zschach. "In the longer term, every organisation is going to have a multi-cloud strategy." But multiple vendors don't necessarily equal resiliency — a chain is only as strong as its weakest link. "If you want high resiliency you choose the best provider," suggested Zschach.
If you think about it, choosing multiple cloud vendors is no different to operating multiple data centres. Pelizolli: "I think the reason you go to multiple clouds is for coverage, and sovereignty lends itself to that. There are some cloud providers that have better coverage in developed countries; others have better coverage in Africa. It comes down to network, compute and policy."
All the panellists represent incumbent organisations, but what are the benefits of Cloud technology for new starters? Zschach: "In the past, the capital expenses of illiquid assets was the biggest bottleneck"; a company might spend half its set-up expenses on hardware — often into the millions. "What cloud did was change the economics fundamentally," said Sharma. "You pay for volume and value as you grow." It levels the playing field, a sentiment expressed by Moorthy when he observed that starting with the cloud gives newcomers a leg-up: "Smaller companies that don't have a lot of technology and processes actually have an advantage… being cloud native."
"Don't underestimate the cultural transformation it requires," said Pelizolli.  Sharma concurred: moving to the cloud impacts people, process and technology. "If you take the same implementation you have on-prem and put it in the cloud, it's apples and oranges." Finally, there's the talent piece — the responsibilities of the DevOps engineer is changing fundamentally.
So, is on-premise dead? Dying, perhaps. Moorthy: "If I think five or ten years from now, I struggle to imagine a world where there are still data centres." There's a journey yet — "we all know financial services has lagged behind the trend", but with a little education and some careful change management we'll get there.
Dadoun offered insight from the cloud vendor's perspective: "For the first time, we're starting to have conversations with customers about moving mission-critical apps to the cloud… If you compare where we were two years ago to where we are today, it's a sea-change."
 
Panel: Banks and instant payments — Where is the sweet spot?
CONFERENCE ROOM 3, 15:15–16:00
"Do instant payments level the playing field in favour of banks versus fintechs or do they simply relegate them to the role of payment processing pipes?" That's the question that had audience members jostling for a square of carpet in the aisles in order to catch the interactive panel, which featured Christof Hofmann, Global Head of Payments and Collection Products, Cash Management at Deutsche Bank; Will Lovell, Head of Future Technology at the Bank of England; Prajit Nanu, Co-founder & CEO of Instarem; and Hua Peng, Deputy General Manager, Operation Management Department at Industrial and Commercial Bank of China.
Jane Cooper, Managing Editor of Barrelmaker Research, who moderated the discussion, set the scene: At the beginning of this month, there were a total 46 live domestic real-time payments infrastructures, with a further 12 planned soon. But it's not just domestic payments, we're now seeing an increasing number of connections between systems to enable instant cross-border inter-bank payments. Recent trials have taken place between Singapore and North America, in Europe with SEPA Inst., and between China and Southeast Asian nations and Australia's New Payment Platform.
So what do the panellists make of the challenges and opportunities of the global shift to real-time payments? Will Lovell from the Bank of England shared that when the UK first introduced instant payments — the Faster Payments service designed and run by Vocalink, a Mastercard company — the group was concerned it would cannibalise from high-value payments (CHAPS). "What we found instead was that cash transactions and paper-based transactions started to move." The introduction of real-time payments to the UK helped accelerate the transition to a more digital economy.
Christof Hoffmann of Deutsche Bank added: "We see volumes going through the roof. In India, for example, they quadruple year-on-year." As the instant payments proposition matures, we also see new services emerging: "In Europe we have request to pay; in other markets we see other features that make it more useable and bring it to the point of sale." With API connectivity, use cases are moving more from person-to-person to person-to-merchant; volumes there are increasing tremendously. "It's an exciting time", he asserted.
The discussion soon moved beyond domestic real-time payments to cross-border applications.
Hua Peng of ICBC discussed some of the challenges his organisation had experienced while participating in the aforementioned cross-border payment trials. "As far as I'm concerned, regulatory circumstances and instant payment infrastructure still have some way to go… The pilot banks are having a tough time."
Prajit Nanu of Instarem added a different perspective: the fastest interbank cross-border transfer, recorded in a trial between Australia's New Payment Platform and Singapore's FAST is 13 seconds; Instarem's record is eight seconds, but its infrastructure can't support high volumes. "There's talk of connecting through TIPS, but the maximum value you can spin through TIPS is €15,000; in India its US$300." The first thing he recommends the industry focuses on is building out a cross-border infrastructure that can support high volume inter-bank transactions; the second is compliance: "that's the game changer in instant cross-border payments." Incompatible standards between different payment systems results in message truncation. We can solve for that by agreeing one, global standard.
While Nanu concluded that instant cross-border payments are in their infancy, Hoffman countered that significant progress was being made. "Deutsche Bank is participating in an initiative where, theoretically if both banks agree, you can exchange unlimited amounts." Whereas now, the best service is available for person-to-person payments and for paying merchants, that will facilitate business-to-business payments and treasury payments in the future.
Lovell rounded things off by declaring "not all payments are created equal." A €15,000 limit for merchant payments is plenty, but for small and medium-sized enterprises — or anything larger — it's just not enough. "If you think about it from the perspective of the end user, if you can't push all your payments through the same rail, and you're running multiple different sets of payment instructions, you've got all this complexity in your back office."
As an industry, we must seek to resolve friction and fragmentation for people, businesses and banks when making payments both domestically and cross-border. Visit us at Sibos stand H121 to learn how Mastercard's real-time payment infrastructure, applications and services are enabling the frictionless future of payments.
Read our position paper, Democratising access to real-time payments
Enabling the frictionless future of payments
Claire Thompson, Vice President of Enterprise Partnerships explains how Mastercard Track™ is transforming businesses' payment and procurement processes.