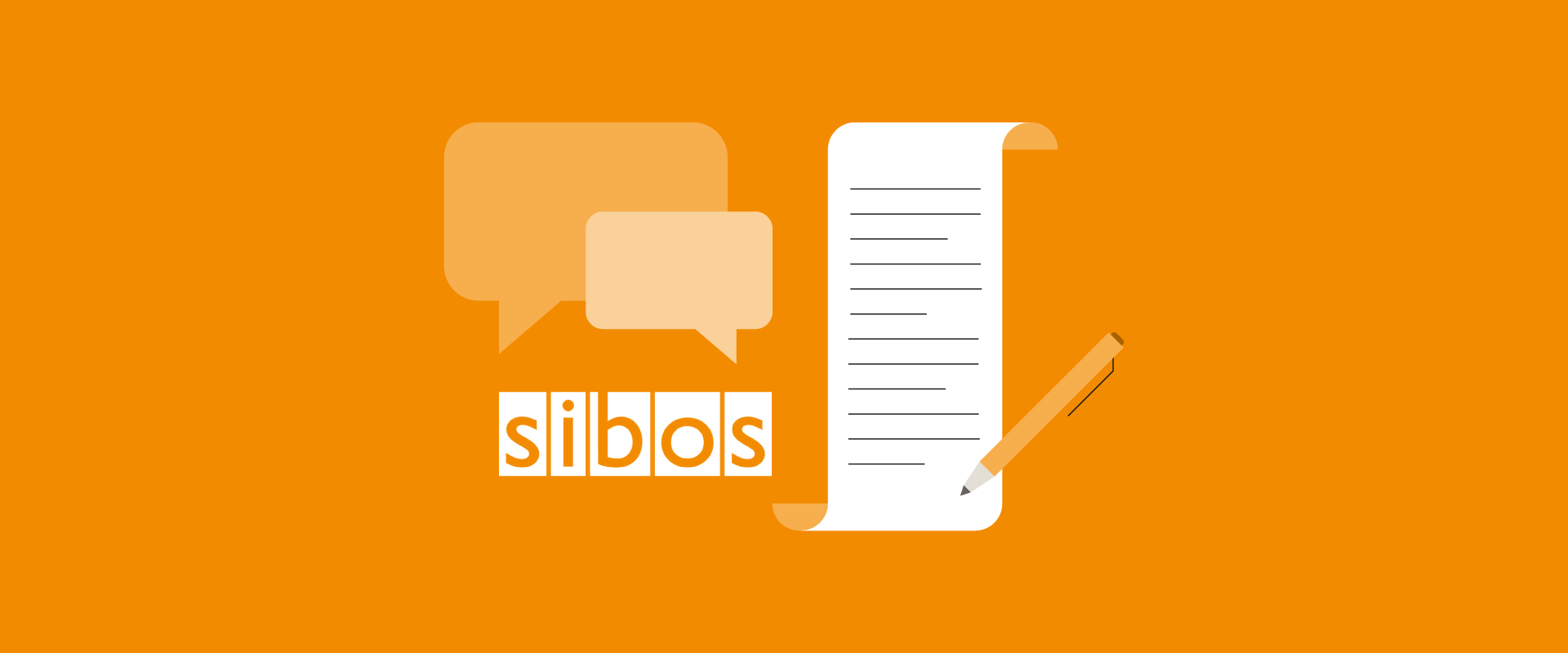 Frictionless future of payments
The daily digest from Sibos: Day three
September 1, 2019 | By Hayden Harrison
Our roaming reporter documents the headlines and discussions from Sibos. On the agenda for Wednesday 24 September: Bloomberg's CEO Forum on #TheFutureof and the global instant payments journey.
Bloomberg CEO Forum
SOUTH MEETING ROOM, 09:00–09:15 
On day three of Sibos, Mastercard sponsored the Bloomberg CEO Forum: #TheFutureofFrictionlessPayments. The breakfast event featured panellists from across the industry and considered how banks can meet the changing demands of consumers and businesses in their search for value, convenience and control.
"Today's consumers expect payments to keep pace with their lives: The demand for cutting-edge technology, the susceptibility growing instances of cyber-attacks and the need for an updated regulatory framework are at the heart of this fast-paced evolution of technology. The global demand from international businesses for increased speed, transparency, convenience and security is driving innovation toward simpler, smoother and more frictionless payment experiences – both for domestic and cross-border payment types."
The event was hosted by Bloomberg Senior Writer Edward Robinson. It was live-streamed on the Bloomberg Terminal and at bloomberglive.com.
Opening remarks: Paul Stoddart, President of New Payment Platforms at Mastercard
Paul Stoddart, President of New Payment Platforms opened the session by remarking this was the first time he had represented Mastercard at Sibos, having previously attended as CEO of Vocalink. "In 2017, Mastercard took a big step to move the company beyond card payment flows and into the world of transaction payments with the acquisition of Vocalink [which designed and operates the real-time and batch clearing systems in the UK]."
"Since then we've doubled down our efforts in this space, with the acquisition of Nets Corporate Services, Transfast and Transactis" to name a few. He remarked it was a pleasure to welcome them to the business: "I hope you'll see the excitement that we all share beginning to manifest itself in the market."
Turning to the theme of the Forum, #TheFutureof frictionless payments, Stoddart summarised Mastercard's position on the subject: "When we think about the frictionless future of payments, we consider intuitive payments and just-in-time business — an extension of the consumer expectation for 'here and now'. As the world becomes increasingly connected, we're undertaking significant efforts to enable seamless cross-border trade."
The panels to follow will discuss efforts to drive global financial inclusion and solutions to prevent fraud and money laundering in real-time. Stoddart set these up: "the frictionless future will provide inclusive access to money and services and — never too far away from payments — combat financial crime."
Learn more about the frictionless future of payments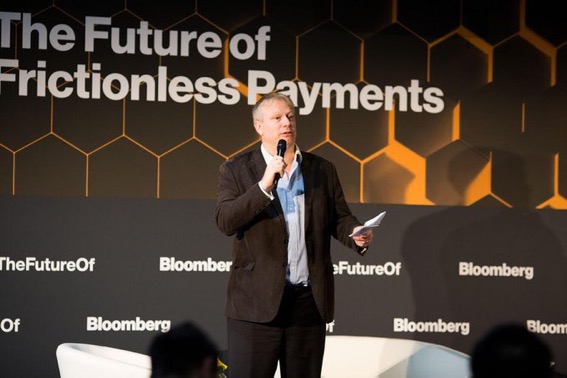 "The world is getting smaller, and it is increasingly connected. Payment systems & the flow of data has to keep up or even be ahead. Managing currencies and languages are no longer the challenges we need to be thinking about."
Panel 1: Honing the hyper-connected world of payments: evolving cross-border transactions for a future of frictionless payments
The morning's first panel considered what the era of instant-gratification means for payments. Host and moderator Edward Robinson, Senior Writer at Bloomberg News invited the panellists to examine the crucial advantages of real-time payment innovations that bring speed, reduce cost and improve the security of cross-border payments. systems.
It featured:
Rob Cameron, CEO, Global Head of Payment Acceptance at Barclays

Tino Kam, Head of Transaction Banking Solutions at Nordea

Samish Kumar, CEO of Transfast

Dr. Ruth Wandhöfer, Member of the Board at LSEG, Permanent TSB and Pendo System & Senior Adviser
Ruth Wandhöfer commented that the global landscape of cross-border payments — and cross-border business-to-business payments in particular — has been in flux for a few years now. "We're seeing the emergence of new banking models — some built on correspondent banking relationships, others outside — that cater to high value payments, low value payments… and ever higher volumes." And it's not just transaction banking that's undergoing a revolution: "We see it in retail payments, mobile wallets, card payments — it all connects with the real-time account-to-account real-time payment systems we see evolving…"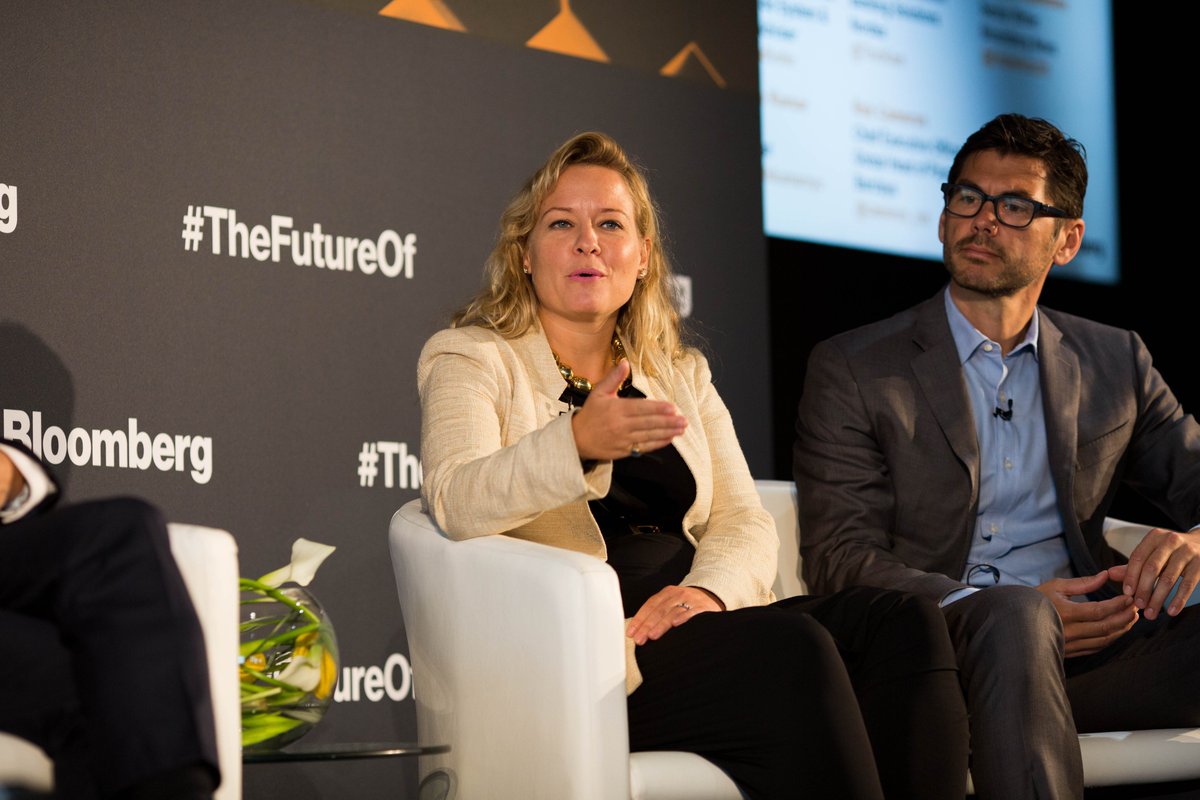 "As we move to that next step. We talk about liquidity management FX - for me it's how we can look at real-time payments and actual flows and real-time FX. To get more transparency and speed in the transaction."
Tino Kam of Nordea offered an example of regional collaboration to revolve friction in cross-border payments. "With P27 [the Nordic Payment Platform that Nordea partly owns] is creating a multi-currency, multi-country instant account-to-account payment infrastructure to power commerce." Meanwhile, Samish Kumar of Transfast provided a different perspective — that of a money transfer operator: "one area we solve for friction is around speed and network connectivity. But also on the regulatory side: Our clients rely on us to ensure compliance with the laws that prevail in each jurisdiction so the money they send actually lands where and when it's supposed to."
The comment drew approval from the panel. Kam: "The payment initiation needs to be frictionless, secure and fast. But what's more important for merchants and retailers is that we also have instant receivables." Wandhöfer added "the frictions we've had for decades relate to where the payment breaks down… From a financial stability perspective that's the biggest challenge."
Can improving compatibility of standards help solve for this? Wandhöfer again: "Swift GPI is an obvious solution because it doesn't require a big technology implementation. Banks can interact via APIs." Swift GPI is bringing about significant improvements with regards to speed and transparency in cross-border payments that, in Wandhöfer's view, "could have been achieved many years ago but is only now gaining momentum." The panel explained Swift GPI enables many cross-border payments to settle within an hour; the majority within a day at most. Where payments take longer is due to regulatory requirements.
Kumar isn't convinced the limitations relate to technology or regulation: "I think there are limitations around vested interests. In many developed and some emerging markets there's resistance to update clearing systems because legacy players are afraid to disrupt themselves." Wandhöfer concurred, drawing parallels with Open Banking. "In immature markets there tend to be more industry-driven initiatives. But if you have a concentrated market with few players sharing the pie, you're not going to set yourselves up to competition."
Moderator Edward Robinson asked the panel what they made of Facebook's cryptocurrency, Libra. Rob Cameron of Barclays suggested that "for any of these things to work, you need ubiquity. Facebook has a lot of consumers and a prevalent brand, which is why the announcement led to a lot of excitement." But there's a big gap between awareness and usage" "How do we actually start transacting in the currency? Where is it accepted." And how would that impact the ecosystem? "If Libra were to come into play we as an industry need to be ready with a regulatory framework before they switch it on," added Dr Wandhöfer.
So, is there potential for distributed ledger technology (DLT) to disrupt cross-border payments? Kumar: "I would say it complements it — DLT can resolve various frictions in a multi-party system relating to liquidity and FX management."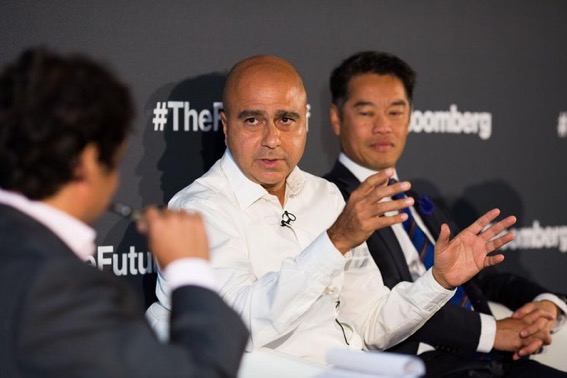 "Our business model lends itself to a frictionless environment. The transaction doesn't go through multiple hubs when it originates and when it terminates. We can see the transaction throughout its lifecycle."
So, where are we going in future? Cameron: "Today, the payment instrument I choose dictates whether I pay now or pay later. In future, I'll make that 'checkout choice' regardless of the instrument." This projection would also equate to more choice for the merchant: "encouraging a person to pay in instalments might be more favourable than delaying the payment." Would that be a headache? Robinson asked.
Not at all, the panel agreed. That future is enabled by intelligent data analytics and Open Banking: "Suddenly you can extend real-time credit because you have that information on the customer." Connecting all these things together will enable seamless payments both domestically and across borders.
Panel: Driving global financial inclusion: enabling entrepreneurship and reaching "unbanked" markets
Moderated by Edward Robinson, Senior Writer, Bloomberg News, the agenda for the Forum's second breaks down the financial industry's efforts to use technology for good: reaching unbanked populations, fostering female entrepreneurship, reducing unemployment and boosting the growth of small businesses.
It featured:
Camilo Tellez-Merchan, Head of Research and Innovation, Better Than Cash Alliance

Maelis Carraro, Director, Impact Ventures Practice, BFA & the Catalyst Fund

Eugene Amusin Senior Vice President, Inclusive Finance, Citi
Robinson opened the discussion by noting that mobile money such as m-pesa has changed the very fabric of the payment landscape in emerging markets. "What can we learn from that?"
Maelis Carraro, whose company sponsors start-ups in emerging markets, explained that no one size fits all. Payment innovation must always be fit for the context in which it's going to be used. "When we sponsor a start-up, don't bring them to Silicon Valley; we meet them on the ground in their markets to help them understand the needs of the people they serve."
There is a common theme, however, which is helping to drive and support financial inclusion in emerging markets: the mobilisation of the corporate sector. Camillo Tellez-Merchan of Better than Cash Alliance explained: "We see governments making efforts to move initiatives like m-pesa beyond P2P to other payment flows", such as business supply chains. "Digitising the supply chain is a way to increase transparency and promote financial inclusion for SMEs and 'Mom & Pop' shops. Eugen Amusin of Citi agreed: "It provides a channel to onboard these entrepreneurs into the economy and foster economic growth."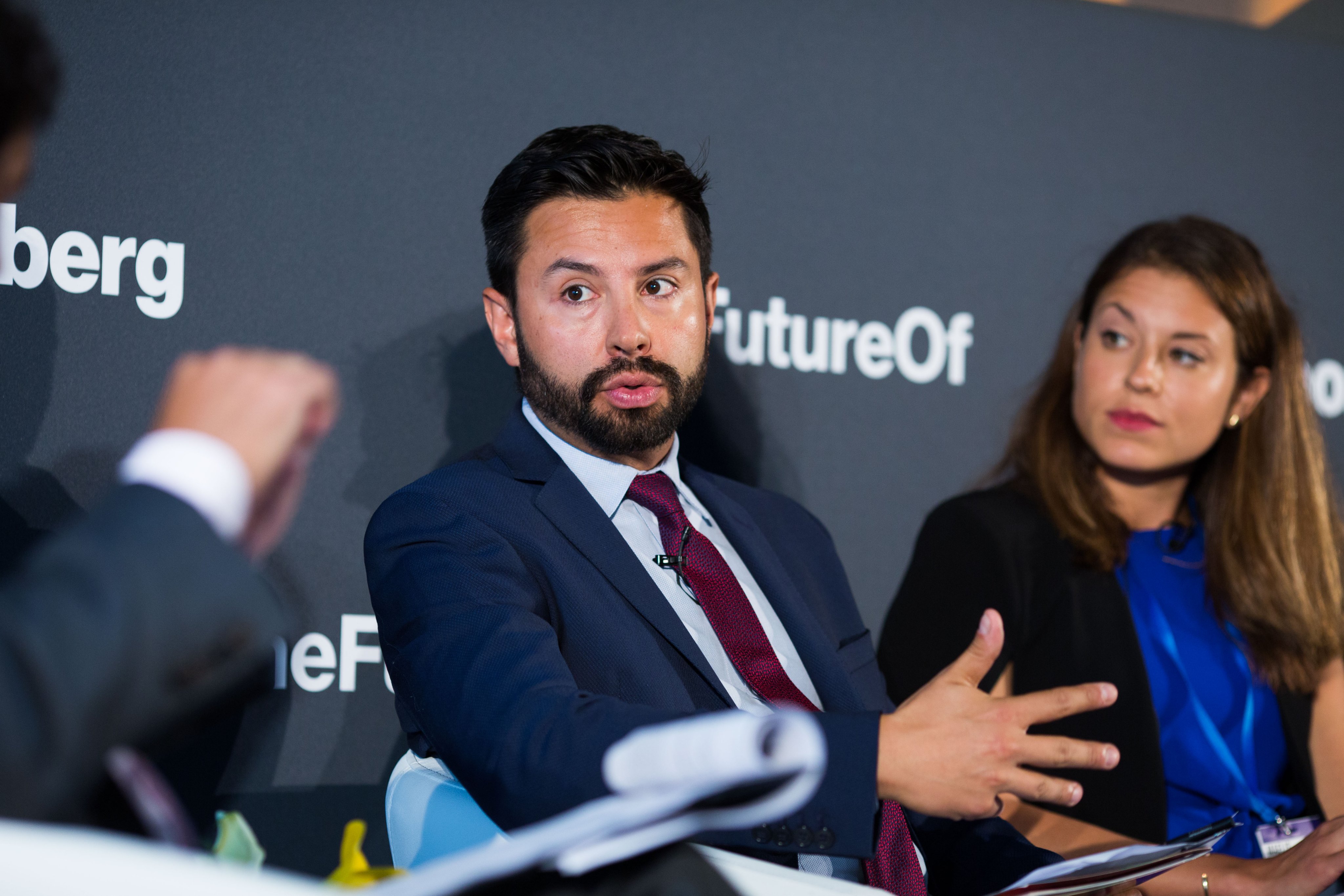 "Many workers, mostly women in factories, are being paid in cash. The idea is to digitize the supply chain to increase transparency and promote financial inclusion."
The panellists agreed the success of initiatives to extend financial inclusion in emerging markets depends on partnership between the public and private sectors. Carraro: "I think the narrative has evolved: before it was disruption; now it's cooperation. Companies are now opening up access to payment initiation services at an infrastructure level: "We see, for example, telcos opening up APIs for payments, yet it remains very difficult for a bank in an emerging market to understand the value proposition." Amusin added: "The way for us to solve it is to partner with fintechs, telcos and pay-as-you-go providers. It's clear there's trust in the system — and they understand the drivers of those systems."
Robinson asked whether the panellists could see the work they do on financial inclusion change the socio-economic dynamics of the countries they operate in. "There's a lot of proof that moving form cash to digital is beneficial in itself," said Amusin. He supports one client that provides smallholder farmers with access to credit to fund their businesses. "We helped them move from cash disbursements to digital payments, and the benefits included a 86% reduction in repayment fraud." Amusin added: "successes like that demonstrate to businesses that it's compelling to move from cash to digital."
Tellez-Merchan said the question we should be asking ourselves is: "financial inclusion for what? People don't want a bank account for the sake of having bank account, they want to buy a home or be able to pay for healthcare for their kids. There are multiple factors that contribute to people's financial wellbeing. The sentiment was echoed by Carraro, when she explained the KPIs are about "tying digital finance to real-impact."
The panellists shared many success stories, but left one question lingering at the back of the audience's minds: How long can we sustain this ecosystem on smartphone technology? Before too long, the physical infrastructure will have to catch up.
Digital resilience in real-time: Combating fraud, money laundering and cyber crimes
Investment in new technology always comes with a risk of heightened vulnerability to financial crime. The third panel discussion, moderated by Alex Webb, Columnist for Bloomberg Opinion, focused on how companies can assess financial crimes in real time, while simultaneously accelerating innovation.
It featured:
James Chappell, Co-Founder & Chief Innovation Officer, Digital Shadows

Patricia Sullivan, Managing Director, Global Co-Head Financial, Crime Compliance, Standard Chartered

Sir Rob Wainwright, Senior Partner, Deloitte
Sir Rob Wainwright of Deloitte opened the discussion by remarking "we've observed the emergence of a much more aggressive strain of criminal behaviour: Innovative use of social engineering; more bespoke malware tools… the threat is complex and changing. James Chappell of Digital Shadows warned of new vectors for attack: "Criminals are leveraging new techniques; targeting less mature organisations. Think about it as 'Criminal entrepreneurship'."
The group agreed that organised financial criminals are getting better at "exploiting the fact that we are all now part of a global digital economic ecosystem — the more integrated we are, the more expose ourselves to threat." 
Webb enquired whether the panel had observed a convergence between the financial criminal economy and organised financial crime, to which Patricia Sullivan of Standard Chartered declared: "Absolutely." In fact, to such an extent that Standard Chartered has changed its whole operating model: "The financial crime compliance team now looks after the fraud unit — it enables more joined-up thinking." The team is also employing big data analytics to augment the traditional skills of its financial crime compliance teams.
Wainwright offered: "Most of the intelligence resides in the law enforcement community… We have to get better at unlocking the data that's held in public authorities, combine it with financial data, and create a bigger picture." The panel were soon weighing up the benefits of data sharing platforms in the battle against financial crime.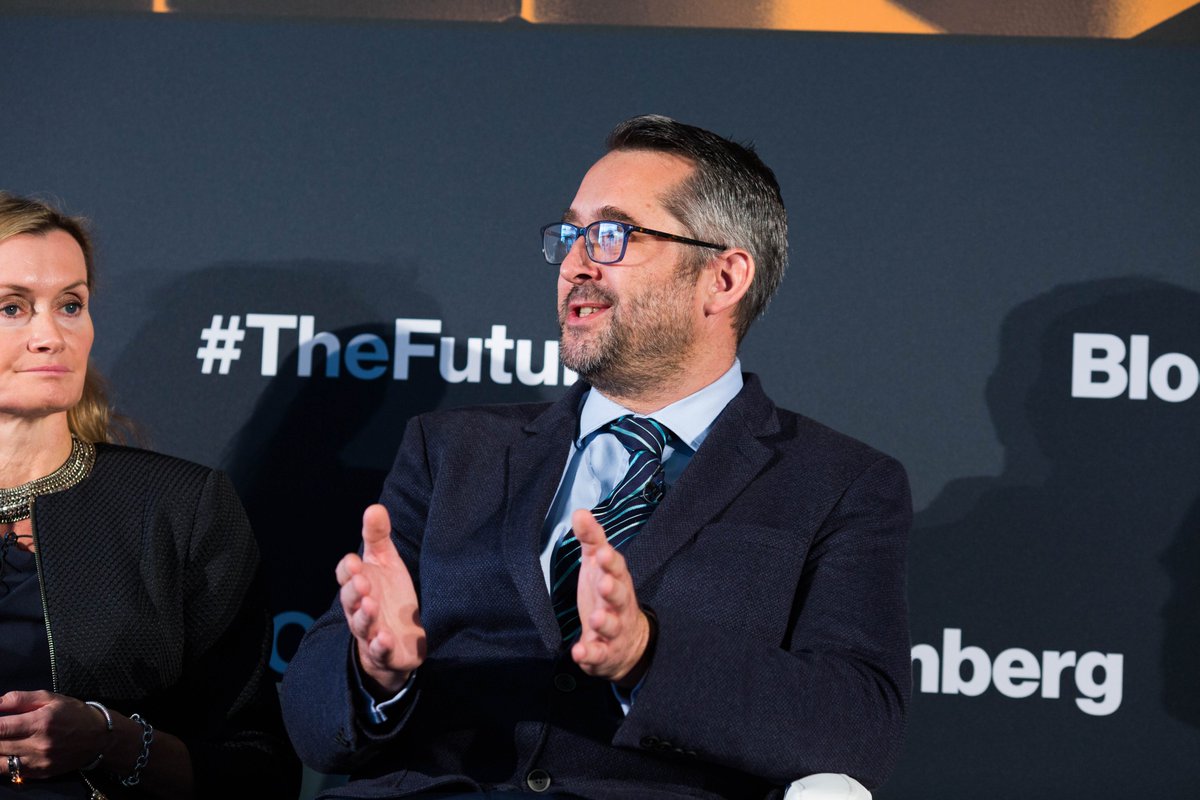 "As we talk about supply chains growing, so is the payment infrastructure that can be targeted. We're seeing a lot more disintermediation between the customer and the service - criminals trying to get in between the two."
Again, Webb asked: "To what extent can machine learning and artificial intelligence help? Chappell explained his organisation was "just starting to understand how we use AI to interrogate more data and better to understand the patterns… We do see clear indicators in fraud detection: it's binary so you get good feedback that you can learn from."
Of course, training AI effectively depends on access to high volumes of accurate, good quality data. Chappell: "We throw away the hay and utilise AI in the filtering process to build needle rich haystacks — it only works if you have a good data set."
But there are other ways to apply AI to financial crime solutions too, as Sullivan explained: "AI and ML can make solutions more effective, but also more efficient: it frees up our human resources to do a more thorough investigation." The example, she gave, was in name screening processes, which has to be conducted on a near daily basis. "Old investigations used to turn up 99.9% false positives; AI is better at weeding those out."
As the panel drew to a close, the group emphasised there are lots of positive stories. Wainwright: "we're now moving to a culture of security by design. In future, it will help us combat financial crime ever more effectively."
Learn more about our financial crime solutions
One-on-one interview: The world of Open Banking
The morning's final session was an interview with Keith Grose, International Lead for Plaid. Asking the questions was Bloomberg News Senior Financial Editor, James Hertling.
Plaid offers a standardised connectivity solution between tech providers and financial institutions (via API), facilitating Open Banking enabled solutions. "We're witnessing an unbundling of what was recently a very consolidated market into microfeatures as a service… Niche markets that weren't addressed are now being addressed by very targeted services, such as bill splitting or account information services that help US students manage student loans.
Open Banking presents opportunities and challenges on both sides: "Some banks (which are well-versed in compliance etc.) struggling to keep APIs open and accessible all the time; while FinTechs (which are more tech-minded and agile) are struggling to negotiate legislation and compliance." This, Grose explained, is resulting in a blurring of the lines: "Banks are increasingly becoming data companies; big techs are increasingly looking more and more like banking companies", he said, giving the example of Apple Pay and Apple's digital card. "They're on a collision course."
He added: "A bank account is now a routing hub. A lot of customers are turning to the app store for financial services. If you're using your mobile phone for the majority of interactions in your daily life, it becomes a bank in your pocket."
So what does this mean for banks? And does Grose think the financial services landscape will change in the coming years? "In the longer term, we might see a re-bundling or recentralisation of services, but who will do that remains to be seen: whether banks, fintechs, or big techs. "It'll be a race to provide the best service and the best experience to most people in the market. That's where we'll see the leaders start to emerge."
"It's the consumer's right to permission access to their data. We are very on board with the principle of open banking. Those are the use cases we like to support."
While financial institutions and third-party providers wrestle with the challenges of the Open Banking ecosystem, they're looking for trusted partners to help them on their journey. Designed in response to our customers' most immediate pain points, Mastercard Open Banking Solutions™ include a connectivity hub, a dispute resolution mechanism and a sophisticated fraud monitoring service (which provides real-time verification of third-party registration status, combined with fraud monitoring and alerts, to reduce financial institutions' exposure to liability and fraud).
Learn more about Mastercard Open Banking Solutions
Conference room 5, 08:00–08:45
The morning's discussion centred around the body of work and value the ISO Real Time Payments Group brings by promoting digital innovation through end-to-end international commerce using ISO 20022 messages. The moderator prefaced the discussion by charting the global transition to real-time payments and asked how the global economy stood to benefit.
It featured:
Heike Strasser, Director for Product Architecture (real-time payments infrastructure) at Mastercard

Irfan Ahmad, SVP for Product Development & Strategy at The Clearing House

David Chance, Vice President for Product Strategy at Fiserv

Roy C. DeCicco, Managing Director at J.P. Morgan

David Renault, Head of Step2EBA Group
Mastercard's Heike Strasser offered first input: "International adoption of ISO 20022 for real-time payment systems is growing rapidly — creating a market opportunity for alignment." This 'common language' facilitates simple, fast payments between businesses, banks and schemes. She warned, however, that different versions and implementations of the standard threatened to disrupt the flow of payment and non-payment messaging in a cross-border or multi-scheme context. "It's integral we know which markets are using which versions so that we interact and align with one another in the right way.
Ahmad added that instant payments are about more than speed: "it's the transparency and reliability of knowing that the other party has received the funds instantly" — that certainty builds trust in the global payments ecosystem for people and —importantly — for businesses. "The data accompanying the payments is becoming increasingly important and increasingly powerful, particularly in a commercial context for compliance and KYC."
The group also considered the value of new payment messages, including 'request to pay': "It's a powerful enabler for people and economies." While Renault and Chance both counselled that "we need to move quickly into local character sets; conversational messages."
The newest version of ISO 20022 can enable real-time cross-border payments going forward. Supporting a wider range of characters, including Cyrillic and other non-western alphabets, it enables global payment systems and schemes to speak the same language, breaking down barriers to global trade.
--
Mastercard's Instant Payment Service uses ISO 20022 messages for real-time payments and non-payment messages, including request to pay.
Panel: The future of money
Innotribe, 09:45–10:45. Contributed by Alana Deighan, Senior Communications & Marketing Specialist 
Sibos made a big impact this year - exploring a diverse mix of areas, with a significant focus on the impact of new technologies on infrastructures, value propositions and working practices that organisations need to maximise the potential of both human and machine capabilities. For me, the hot topic of the week was what the future really holds for payments. With this is mind, a stand out session was held on the immersive Innotribe stage, and explored a panellists views of the future of money.

To kick off the first Innotribe session of the day, with the theme of 'The future of money and currency', James Lloyd, Partner; Asia-Pacific Fintech, opened up with a brief introduction - "the history of money is the history of humanity".

Going right back to when hunter gatherers had no need for money and "an economy of mutual favours and obligations prevailed", villagers then began to realise that it would be a good idea to specialise in particular goods and services and to trade with their neighbours.
"Specialisation created a problem - how do you manage the exchanges between goods and services with strangers? Some societies tried to solve this by creating a central barter system, but most found a better way – they created money," James Lloyd continued.
After an abstract start, the session quickly transitioned into a lively debate on what the future of money looks like, which strongly revolved around three main themes - cashlessness, reliability and speed, as well as financial inclusion and the affect that a cashless society could ultimately have on the unbanked. Leda Glyptis, CEO at 11:FS stated, "you can argue that digitisation of money could actually negatively impact certain segments of people – even though the UK is now mostly cashless, there is still choice. The end of cash has already happened, it's just unevenly distributed."
 "34% of individuals in the US under 25 use cash, so cash isn't going to go anywhere in the next five years," Tony Fish, Founder at AMF Ventures added.
Michael Moon, Managing Director, Payments, Trade & Communications, Asia Pacific at SWIFT made an interesting point that with digital payment technology, it's all about balance," there's the fashionable side and then there's the practical side – like making payments frictionless, that's what people need to pay attention to."
The ultimate outcome of the debate was that long-term impact of major technological changes and developments are actually impossible to predict, partly because how they take shape will depend on how companies take advantage of business opportunities to deliver their services. Although, one main prediction from the entire panel was that cash will soon be redundant, but not in the next five years.
"Money is traceable…money has lost its humanity but data is changing this as it allows us to connect to the person behind the transaction," Tony Fish commented.
"Data is the future of payments" James Lloyd concluded.

Does this prediction mean that in its place we will see a proliferation of new digital currencies? Or will we simply continue along the current path of pure digitisation and cashlessness?

It's apparent that many individuals in the financial industry believe that crypto will shape the future of their industry, predicting that the development of a regulatory framework will drive innovation and spark growth in the industry. For this panel though, it's clear data is the future, but how that will impact the high number of payment options we currently have access to, is still to be seen.
Thriving in a hyper-connected world
Samish Kumar, CEO of Transfast (which recently joined the Mastercard family) explains what this year's Sibos theme 'thriving in a hyper-connected world' means to him.