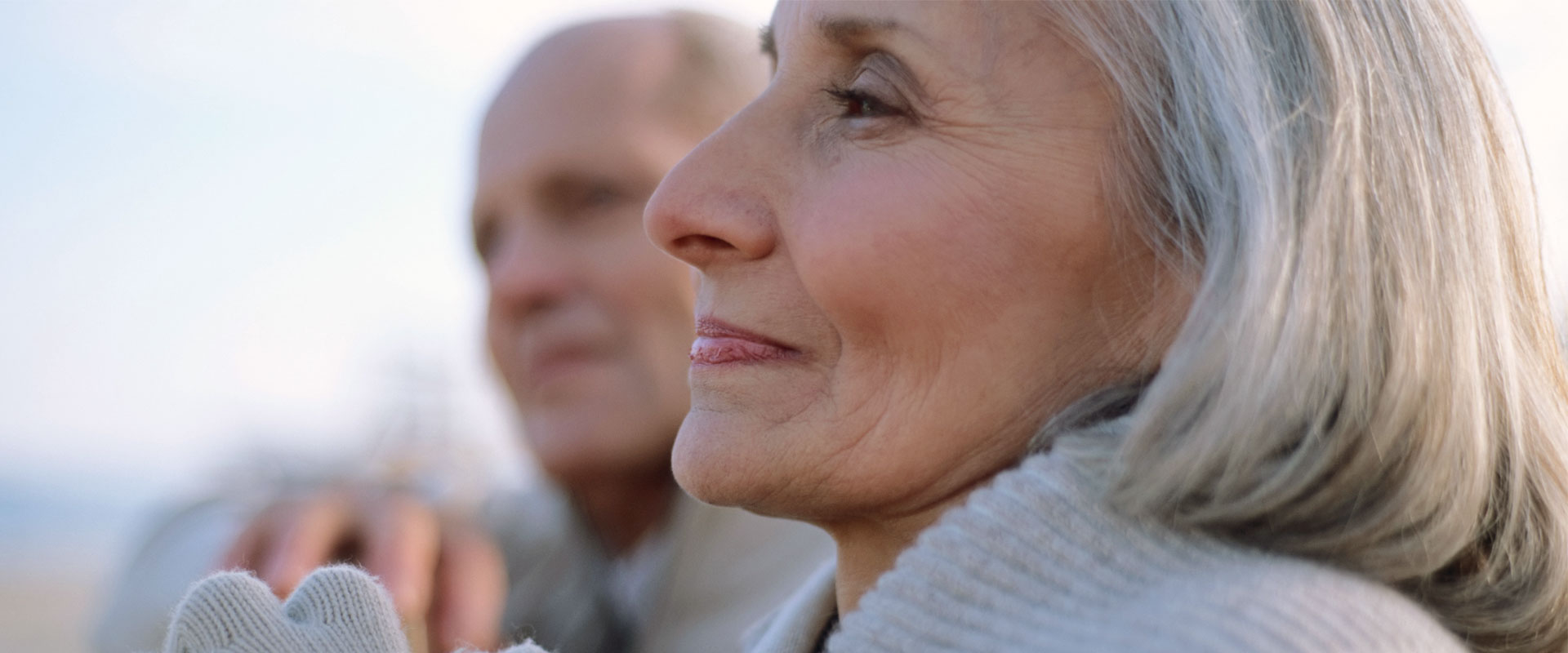 Inclusive economies
Driving the next era of inclusion
April 1, 2020 | By Gregor Dobbie
Over the past five to 10 years, and in particular during my tenure as first Managing Director and now CEO of Vocalink, I've seen the UK financial services landscape change considerably. The changes are only coming quicker, too – for example, look at the now-widespread adoption of contactless card payments, which launched more than a decade ago and have recently overtaken Chip and Pin for purchases under £30.
It took acceptance of contactless debit and credit cards on the London Underground to really accelerate adoption — something that proves a theory of mine around innovation and payments, which is that to achieve mass adoption you shouldn't have to show someone how to use a new payment technology — it should be intuitive.
Now, I look to other opportunities for technology to widen access to and engagement with financial services, designing and delivering for payment choice for everyone — so nobody gets left behind.
Nobody left behind
Research from the University of Birmingham shows that the number of the unbanked in the UK reached an all-time low in 2017 at 1.23 million. Access to a current account is crucial, as it means people and businesses can get salaries and benefits paid to them safely and electronically, pay their bills via Direct Debit, and by building their credit file they can benefit from a wide range of financial services, including savings, insurance and credit.
In some respects, this number should be a shock to us – over one million people whose day-to-day autonomy is undermined by lack of access to the most basic of financial services.
There are key demographics that remain excluded from financial services. It's not that the solutions don't exist, but that they don't always suit the people that perhaps need them most. Older people, aged 65 and up, are one such example.
Our UK state of pay research showed that many older people defy expectations in adopting digital tools, but still lag significantly behind the general population when it comes to digital banking and payments. According to an Age.UK policy report published in 2018, 25 percent of households over pension age have no savings; 2.7 million people rely on cash, and "Older people are being excluded from essential financial services as a result of poor product and service design and direct age discrimination."
Co-designing with these people and businesses is the key to addressing vulnerability and inclusion issues. Indeed, it's one of four positive steps highlighted in a recent UK Finance report, 'Financial Inclusion in a Digital Age'. The report also calls for further roll-out of existing digital solutions, and 'omni-channel' experiences to help serve the needs of those unable to use digital channels, for example due to disability or poor literacy levels.
Of course, there are still participants in the financial services sector that don't have the choices they should have. The small business sector, as we're seeing in the current crisis, underpins the entire UK economy, but the payment capabilities available to these businesses leaves something to be desired. Good progress is being made: enabling easier access to payment schemes is one example; cheque imaging is another (there are still a million cheques processed every day in the UK), but we hope to drive further innovation in payments for small and medium-sized businesses partnership with our banking partners and customers.
Maintaining access to branch services and cash
Today, there are multiple ways that people and businesses can access their bank accounts: via a mobile or desktop app, over the phone, or in branch; many people use a mix of channels depending on their present needs. However, there are customers who prefer or need to bank in person, and bank branch closures can be difficult for them. It's important to ensure that people can easily access banking services wherever they live, regardless of their age, disability or any other vulnerability.
Vocalink's card transaction services allow people and businesses to perform a range of banking services and withdraw cash at a local Post Office or LINK ATM — it's increasingly pivotal to continue to provide these types of services to people who require and rely on them to manage their money on a day-to-day basis effectively, securely and confidently.
Likewise, we need to guard against getting rid of cash too soon. Cash remains an essential means of inclusion for both people and businesses, and we must continue to enable access to cash for anyone who chooses to use it — our mission is to enable a world beyond cash, but not a world without it.
We're proud to enable payment choice; Vocalink and Mastercard's solutions allow a person or business to transact in any way they choose — using a card, bank account, cheque or cash. But it doesn't mean we should stop educating people on why digital services are better: they offer intelligent money management tools and better security. Providing this education and advancing financial literacy is a responsibility of both the public and private sectors.
An encouraging trend is a move to open banking — permissioned secure sharing of people's bank account information with approved third-parties to enable payment initiation or account information services. It's still early in the open banking journey, but we're starting to see product offerings that are further driving financial inclusion and wellness by allowing people to understand and manage their financial assets more effectively and across different providers. Other applications of open banking are extending credit to people and businesses who have previously been unable to access it due to having a lack of credit history.
However, education is critical to ensuring people and businesses understand how this can make them more financially savvy and ultimately better off.
Banks should be at the forefront of these efforts. Many are making impressive efforts with initiatives to promote digital literacy among the over 60s, and providing financial education to children in schools. As part of Mastercard, we are proud to point to the range of tailored financial education programmes the group has created in markets around the world — from smart money management to budget management for the unbanked and underbanked. Each of these programmes is designed to be a catalyst for financial inclusion, and are delivered in an interactive, personal and engaging way — whether it's through an online portal, new mobile technology or hands-on in the community.
Assuring people of security and resilience
When I think further beyond access, to engagement with financial services, something else that strikes me as necessary to drive the next era of inclusion is to provide people with reassurance that digital payment technologies are both safe and reliable.
"[What's] necessary to drive the next era of inclusion is to provide people with reassurance that digital payment technologies are both safe and reliable."
When people read about fraud, they usually read about the victim – and the massive impact that fraud can have on people and businesses. It's much rarer to hear what is being done to help clamp down on the criminals — the efforts and interventions to combat fraud — not just by us, but across the industry — have been monumental.
The best example — and one of the things I'm proudest of in my time at Vocalink — is our UK network-level solution to trace financial crime, known as Mule Insights Tactical Solution (MITS). MITS protects millions of payment system users from financial loss and protects our economy against money laundering — but no one using the payment system knows it's there.
Likewise, I'd point to the introduction of Pay.UK's Confirmation of Payee rules, standards and guidance to tackle rising incidences of authorised push payment fraud, which amounted to £456 million in 2019. Young people — aged between 16–24, are especially victim: they're increasingly tricked into becoming money mules with devastating effects, including fines and exclusion from having a bank account for five years.  
Vocalink is partnering with TSB and other banks to verify an account name in real-time, augmenting the work being done through Confirmation of Payee. Using cutting-edge machine learning, it alerts someone setting up a new payee or amending details of an existing one if the recipient's name doesn't match their bank details (a sure indicator of fraudulent payment request), providing an additional layer of security for people targeted by financial criminals while also helping to prevent accidentally misdirected payments.  
Again, the person attempting to make a legitimate payment is unlikely to experience any additional friction — only when they're alerted to a potentially fraudulent payment request are they aware the safety net exists. This reiterates a point I come back to often: that payment innovation doesn't necessarily have to be visible to deliver significant benefits. The best and most important innovations are often those that go unnoticed. In this way, increased security goes hand in hand with resilience by ensuring things work safely and securely, as people rightly expect.
Resilience is critical to inclusion because if a system doesn't work – especially when someone is using it for the first time, perhaps setting up a Direct Debit or sending a Faster Payment instead of paying in cash – they probably won't use it again. The need for our systems to work as our customers and their customers expect, underpins our entire approach to operating the critical national infrastructures that power the UK's economy. The robustness and resilience of our transaction processing infrastructures, together with our best-in-class safety and security, engenders trust — trust that people and businesses can reliably access money and services 24 hours a day, 7 days a week, 365 days a year — even during a global pandemic.
Driving the next era of inclusion
The tools and technologies to provide truly inclusive access to digital financial services are already available. The task now in driving the next era of inclusion in the UK economy — and economies around the world — is to get them in the hands of the people and businesses that need them most.
We must take care, as we innovate, that nobody gets left behind. In keeping with the four positive steps outlined by UK Finance, we must design and deliver for everyone — the elderly, the young, and small businesses in particular. Doing so reminds us that no one solution fits all — we should continue to provide payment choice across digital payments, cards, cash, cheques and more. And it stands to reason that any innovation that compromises the safety and resilience of these systems isn't likely to win many plaudits from the people and businesses who rely on them.
Promoting engagement with financial services requires a great deal of education as to what solutions are available and reassurance of the security and resilience measure that make them work. We look forward to collaborating with our bank and non-banking partners and customers to do just that.