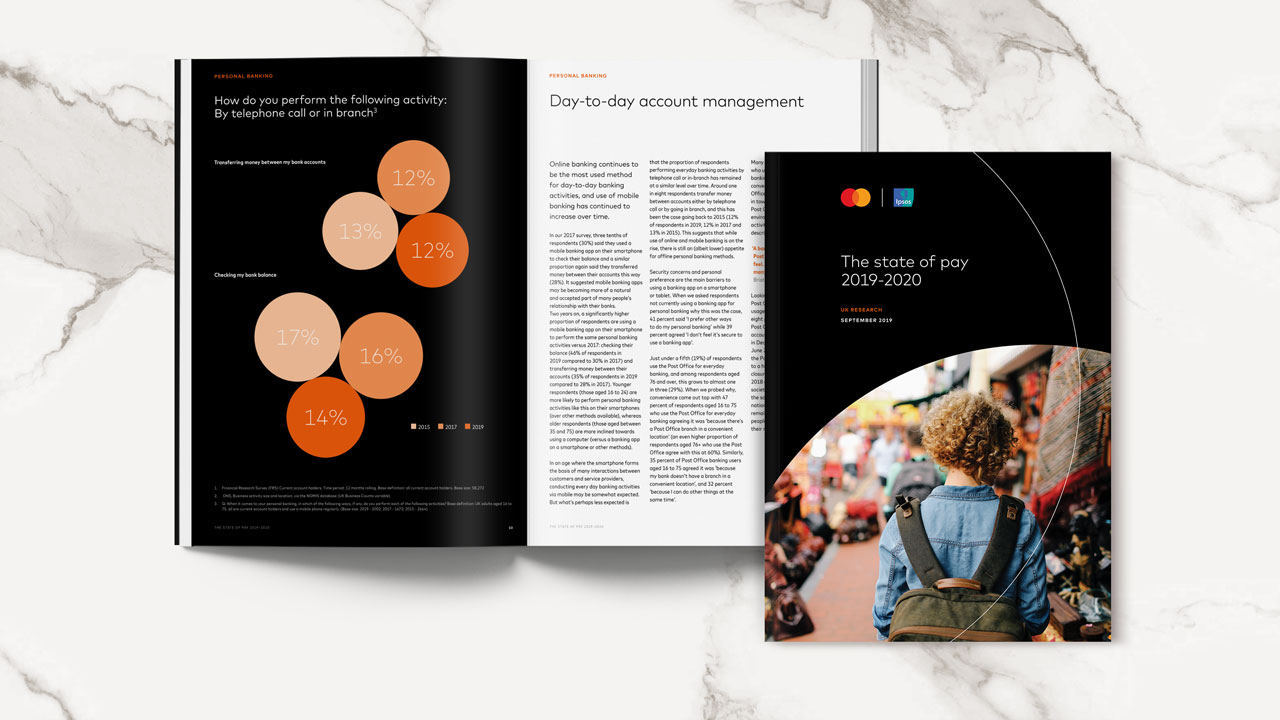 RESEARCH REPORT
UK state of pay 2019-2020
As the UK's mobile proposition matures, the industry is moving beyond the traditional payments space to enable choice and innovation across the wider digital ecosystem.
Incumbent banks and established players like Mastercard and other global payment providers are best-trusted to provide new payment solutions or financial services. How will UK organisations leverage the opportunity to drive a frictionless future of payments? 
19 September – Mastercard's Vocalink release payments report: Look beyond London
London-based Vocalink hosted a breakfast round-table on 18 September 2019 at The Shard, which talked about its UK research on digital banks and what the British public think of them.
The discussion explored the new role of the post office as branch numbers continue to decline, as well as the surprisingly digital-savvy response from the over 75s and the issue of whether the London cashless bubble has gone too far.
Read the article at FintechFutures.com
18 September – Vocalink: Digital-only neo banks winning over more UK customers
Digital-only fintech banks are growing in popularity, with a notable proportion using them as their main current account, according to the new State of Pay report from Vocalink, a Mastercard company.
Read the article at Finextra.com
18 September – More than one in 10 new bank accounts opened are with fintech brands
Fintech banks such as Monzo and Starling are driving competition in banking, accounting for more than one in 10 (13 per cent) new bank accounts opened in the past six months, according to The State of Pay report from Vocalink, a Mastercard company.
Read the article at YourMoney.com